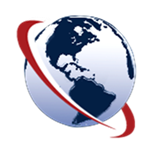 Voyance is officially NCQA Certified!
As of December 2013, Voyance is officially NCQA Certified to conduct the 2014 HEDIS® CAHPS® PCMH Survey both electronically and by paper. Our CAHPS team has completed extensive training and is excited to partner with our clients to help you with any PCMH initiatives and achieving recognition.

This certification reflects Voyance's commitment to helping our clients comply with evolving healthcare requirements and solidify their spots as top-performers.
To learn more, please contact us at (877) 208-7605 or email
epalmer@voyancehealth.com
Welcome to Voyance.
Need Help? Please call 877.208.7605 or send an email to
Client Support
.